Good for your goods
As a full-service provider, we offer services for innovative, tailored and efficient rail transport concepts, allowing us to find the optimum solution for your individual requirements.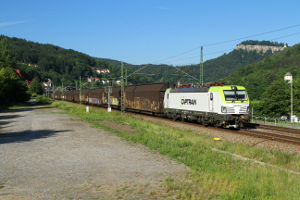 Captrain Deutschland gets your goods to their destination quickly, safely and reliably – both regionally and internationally. We will transport your goods according to your needs, using our modern, multi-system locomotives that can be deployed internationally, provide the necessary personnel and manage the entire transport process.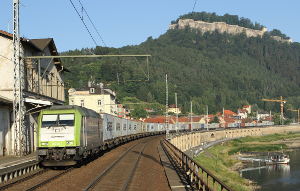 We therefore open up boundless opportunities. Our operational offices in Germany, the Netherlands and Poland, licences in Austria, Switzerland and the Czech Republic and our affiliates in Belgium, France, Italy, Spain and Portugal provide cross-border, pan-European rail freight services.
International train services along the east-west transport axis
Within the Captrain Deutschland Group, ITL Eisenbahngesellschaft mbH (ITL) specialises in long-distance services along the east-west transport axis between the Czech Republic/Poland, the sea ports and the Ruhr area. One of its main priorities is the route between the border station of Děčín and the port of Hamburg, where the international train operating company primarily transports containers, cereals and mineral oil on block trains, completing around 50 trips per week. Thanks to this high frequency, good resource availability at departure and arrival points and trained, bilingual staff, ITL offers its customers a highly flexible cross-border service.
---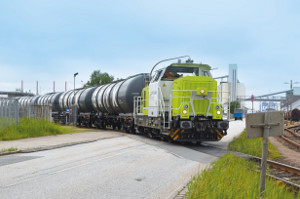 We provide all 'last mile' shunting services. Whether it's site deliveries, industrial shunting services or train composition, we will deliver and collect your wagons, provide the necessary personnel and resources, perform wagon inspections and guarantee an efficient, reliable operation directly on-site.
Captrain at Germany's largest sea port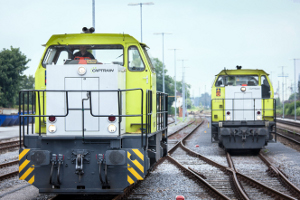 As a link between the transhipment terminal at the port of Hamburg and the European rail network, the Captrain office in Hamburg is an expert in 'last mile' services. With its own production system and continuous all-year-round 24/7 service, Captrain undertakes shunting and operational work directly on-site and at customer premises. From shunting and wagon technician services, through the transfer of locomotives, freight cars and wagon groups, to the provision of complete trains, the Captrain office in Hamburg provides target and solution-focussed customer service from a single source. Together with their partners, the Captrain experts take care of the entire organisational handling of train services, from departure to arrival.
---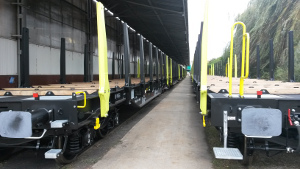 We provide the right solution for even the most challenging transport requirements, using our 2,500 wagons. As a member of the SNCF Group, we also have access to a further 45,000 freight cars and 350 wagon types. Our specialists are very well-versed in handling special products and unusual shipments that pose specific transport capacity challenges, due to their particular dimensions, weight and composition. If necessary, we can define individual loading guidelines together with yourselves and therefore meet your specific freight transport requirements. Of course, optimum capacity utilisation is always the focus.
Development of new flat wagons for transporting steel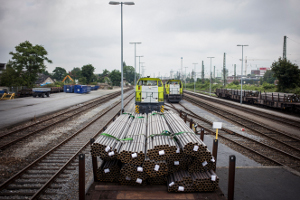 Captrain has been using newly developed flat wagons for the optimum transport of steel hollows and round billets since the end of 2015. The aim was to transport both products using a uniform wagon type, rather than different types, as before. However, as both cargos pose very different transport capacity challenges, such a wagon was not yet available on the market. The round billets (continuous castings) require a high payload, while the transport capacity for hollows must have a large volume. Due to the high intermittent weight of the continuous castings on a long wagon surface, as required for the hollows, the stability of the wagon floor, in particular, also had to be ensured.

In cooperation with the company on Rail Captrain developed a special flat wagon of sufficient length and with optimum stanchion height, in conjunction with the loaders. This wagon also has a special floor that ensures equal weight distribution. A large part of steel shipments are now uniformly transported using this new wagon type, which has led to a considerably faster, more flexible transport process. Fewer wagons are required, and there is no need for complex shunting activities to sort the wagons according to type.
---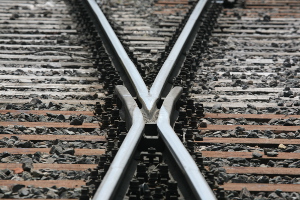 Are you considering your own rail siding? Or do you want to optimise your rail infrastructure? We would be happy to assist with the planning and maintenance.

Right on our track: our railway networks in Bitterfeld, Bochum, Bremen, Dortmund, Eisenach, Gütersloh and the environs of Berlin cover around 400 km. It goes without saying that our tracks are also available to you. We also provide flexible transhipment services at our regional Captrain terminals in Eisenach and Gütersloh.
Infrastructure competence of the highest standard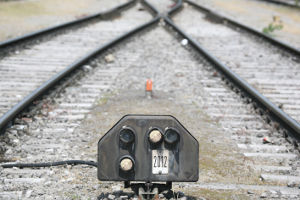 In 2007, the public tracks of the Captrain Deutschland Group's rail infrastructure company, Farge-Vegesacker Eisenbahn-Gesellschaft mbH (FVE) to the north of Bremen, were upgraded to handle local passenger transport. Supported by our infrastructure expertise, the over 10 km-long route was completely modernised in a record time of just seven months. Daily passenger services now run between Farge and Vegesack every 30 minutes. Equipped with one of the most modern command systems for local passenger transport, FVE guarantees safe and reliable route availability: 24/7, all year round.
---
Individual Customer Service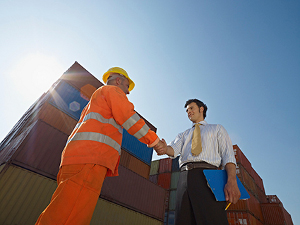 Personal, individual customer care is important to us. We will listen to you and take time to really understand your operating procedures and processes. This is the only way to jointly find the best solution.

Our trained staff work in small teams and will support your project from planning to daily implementation. You will be assisted by a reliable and professional personal point of contact.During our collaboration, regular quality and performance reporting will be a matter of course. Because we aim to permanently improve our services.

Our employees have a wealth of experience and knowledge and will accompany you on your journey with enthusiasm and commitment.
---
Value-Added logistics services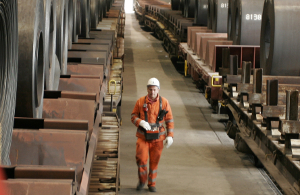 We optimally integrate our services into your production processes. If required, we will supplement our rail services with additional services, such as pre and onward truck carriage, loading and unloading, customs clearance and packaging. We take care of your goods.
Individual customer solution for the chemical industry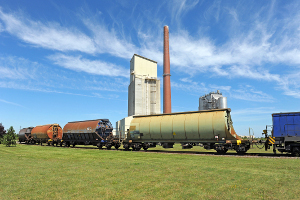 The Captrain location Bitterfeld has been successfully implementing an individually developed service concept for a chemical firm since 2016. At the customer's request, as well as transporting the loading units, they also had to be inspected, remedied, repaired and cleaned. Following extensive discussions and a detailed needs analysis, Captrain ultimately impressed the customer with its tailored and economically attractive overall package, which represented an ideal combination of TOC and workshop services. By providing all the services 'form a single source' and in spatial proximity to each other, the customer benefits from both time and cost savings for their logistics processes.