Shunting services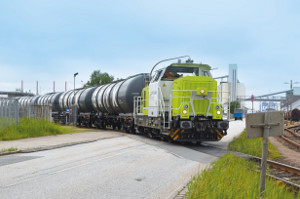 We provide all 'last mile' shunting services. Whether it's site deliveries, industrial shunting services or train composition, we will deliver and collect your wagons, provide the necessary personnel and resources, perform wagon inspections and guarantee an efficient, reliable operation directly on-site.


Captrain at Germany's largest sea port
As a link between the transhipment terminal at the port of Hamburg and the European rail network, the Captrain office in Hamburg is an expert in 'last mile' services. With its own production system and continuous all-year-round 24/7 service, Captrain undertakes shunting and operational work directly on-site and at customer premises. From shunting and wagon technician services, through the transfer of locomotives, freight cars and wagon groups, to the provision of complete trains, the Captrain office in Hamburg provides target and solution-focussed customer service from a single source. Together with their partners, the Captrain experts take care of the entire organisational handling of train services, from departure to arrival.