Infrastructure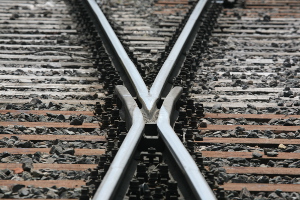 Are you considering your own rail siding? Or do you want to optimise your rail infrastructure? We would be happy to assist with the planning and maintenance.

Right on our track: our railway networks in Bitterfeld, Bochum, Bremen, Dortmund, Eisenach, Gütersloh and the environs of Berlin cover around 400 km. It goes without saying that our tracks are also available to you. We also provide flexible transhipment services at our regional Captrain terminals in Eisenach and Gütersloh.
Infrastructure competence of the highest standard
In 2007, the public tracks of the Captrain Deutschland Group's rail infrastructure company, Farge-Vegesacker Eisenbahn-Gesellschaft mbH (FVE) to the north of Bremen, were upgraded to handle local passenger transport. Supported by our infrastructure expertise, the over 10 km-long route was completely modernised in a record time of just seven months. Daily passenger services now run between Farge and Vegesack every 30 minutes. Equipped with one of the most modern command systems for local passenger transport, FVE guarantees safe and reliable route availability: 24/7, all year round.