INDUSTRIAL RAILWAY OPERATIONS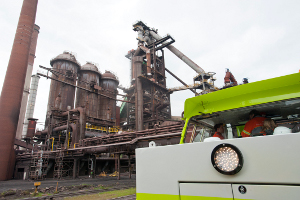 Planning, operating and maintaining infrastructure, providing and maintaining vehicles, operating the railway and handling, not to mention all our additional services – Captrain Deutschland is your specialist for industrial railway operations. We offer a complete service for rail production logistics at your industrial premises.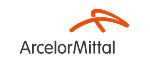 Industrial railway operation for ArcelorMittal Bremen GmbH
Together with ArcelorMittal Bremen, Captrain Deutschland established Hansebahn Bremen in 2010. Since then, Hansebahn has organised and implemented rail transport for the steelworks in Bremen and maintained the existing infrastructure and vehicles. This allows Captrain Deutschland to continually improve the railway tracks and vehicle resources while minimising maintenance costs as part of a long-term cooperation. A work-based billing system forms the basis for ongoing operational improvements. The legal form of the company – a joint venture – gives ArcelorMittal maximum transparency for its important railway operations, with regard to security of supply.