Market Sectors
Whether it's international traction, industrial railway operations or transport concepts tailored to your individual needs, Captrain Deutschland can rise to any rail freight transport challenge. Whatever the specific needs and requirements – loading timeframes, transport times, quantities or any other freight specifics – we provide the right answers. The customer is always involved – from planning the operational procedures to coordinating the concepts. This is how we create transparency and constantly improve our services.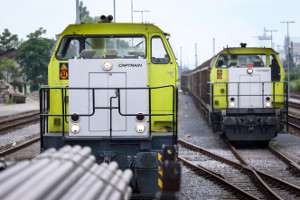 Local infrastructure management, wagon supply, shunting operations, train and support services: as a full-service provider, Captrain Deutschland develops logistics solutions tailored to your individual needs from a single source. We therefore combine industrial logistics with regional and long-distance services, to create cross-border rail transport systems – locally, regionally and across Europe.
Integrated Logistics for Salzgitter Mannesmann Precision GmbH
Captrain Deutschland has a long-standing customer relationship with Salzgitter Mannesmann Precision. Since 2004, we have been transporting round billets and, since 2010, hollows for the company. In 2014, Captrain Deutschland transported 220,000 tonnes of round billets between Duisburg and Zeithain and 150,000 tonnes of hollows from Zeithain and Muelheim an der Ruhr to Riesa, Brackwede, Holzhausen and Vitry le François (France). Captrain Deutschland has also been operating the industrial railway in Zeithain since 2005. Important building blocks for customer satisfaction include a tailor-made wagon solution and an operating concept that combines high reliability with maximum flexibility. By optimising capacity utilisation, we can guarantee safe supply to – and offtake from – each location.
---
Industrial Railway Operations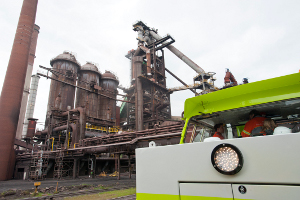 Planning, operating and maintaining infrastructure, providing and maintaining vehicles, operating the railway and handling, not to mention all our additional services – Captrain Deutschland is your specialist for industrial railway operations. We offer a complete service for rail production logistics at your industrial premises.
Industrial railway operation for ArcelorMittal Bremen GmbH
Together with ArcelorMittal Bremen, Captrain Deutschland established Hansebahn Bremen in 2010. Since then, Hansebahn has organised and implemented rail transport for the steelworks in Bremen and maintained the existing infrastructure and vehicles. This allows Captrain Deutschland to continually improve the railway tracks and vehicle resources while minimising maintenance costs as part of a long-term cooperation. A work-based billing system forms the basis for ongoing operational improvements. The legal form of the company – a joint venture – gives ArcelorMittal maximum transparency for its important railway operations, with regard to security of supply.
---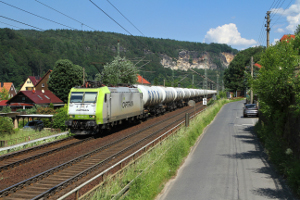 Regionally or across borders, our traction services take your goods from one loading station to another. Reliability, safety and quality are our operating principles. Comprehensive information and delivery services as well as damaged wagon management complete our offer. This means you always enjoy the best use of resources while keeping costs down.
Traction services for Hupac AG
Captrain Deutschland has been providing demanding traction services for Hupac between Rotterdam and Ludwigshafensince 2003. Modern interoperable locomotives and multilingual drivers ensure seamless transport across the nationalborders. Our services include delivery to and collection from terminals, as well as professional damaged wagon management. Maximum reliability and quality at fair market conditions, coupled with the permanent exchange of personal and automated information and data form the basis for this long-term cooperation with one of Europe's major intermodal operators.